Unfortunately due to current circumstances with the Coronavirus (COVID-19), this event has been postponed untill later in the year.

We are currently following the situation and will make an assessment about a future date in the Autumn.

The future date will be published on our diary web page.

Check if you have Coronavirus symptoms:
https://111.nhs.uk/covid-19
Keep update with the latest NHS advice:
https://www.nhs.uk/conditions/coronavirus-covid-19/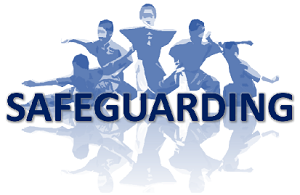 The annual BCCMA Martial Arts Safeguarding Conference will take place at the University of Bedfordshire, Putteridge Bury Campus, Luton, Bedfordshire, from 9:30am to 4:00pm, on Saturday 28 March, 2020.
The aim of the conference is to provide safeguarding advice and guidance to the martial arts community. The conference has been organised with speakers and workshops to be hosted by Sport England, NSPCC's Child Protection in Sport Unit and SCiMA.
Places will be limited and offered generally on a 'first come and first served' basis. Although, preference will be given to Safeguarding Officers who register to attend.
Registration is now open! You can register for the conference at:
https://www.scima.org.uk/conference.html