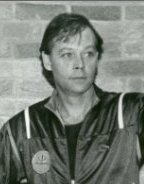 Bob Weatherall has been practising the Martial Arts since 1965 and teaching since 1970. He has trained extensively, both in Britain and the Far East with Chinese masters such as Luk Chi Fu and Huang Jifu, gaining extensive knowledge. From Luk Chi Fu, Bob learnt the world famous martial art system of Pak Hok (White Craine), of which Luk Chi Fu was one of the world's six grand masters before his death in 1995. From Huang Jifu, who was the head of the UK Chin Woo, Bob began his training in Tai Chi Chuan, Qigong and Northern Shaolin. After the death of Master Huang, Bob continued his Tai Chi and Qigong instruction under the guidance of Dick Watson.
Bob increased his professional profile and status, when in 1988 he became the British Sanshou Team coach for the British Council for Chinese Martial Arts, which is the only official governing body for Chinese Martial Arts in the UK recognised by the Sports Council. Bob continued successfully in his roll as British Sanshou Team coach until his retirement in 1998. Bob has never failed to field a medal winning team, every year in both the European Wushu Championships staged by the European Wushu Federation, and the World Wushu Championships staged by the International Wushu Federation. In addition to this, he is also a recognised and well respected International Judge and Referee.
Bob is currently serving on the Executive and Technical Committees of the BCCMA, holding the position of secretary, along with the position of President of the Wha Duc Lung Martial Arts Association and the West Midlands Chin Woo Athletic Association.