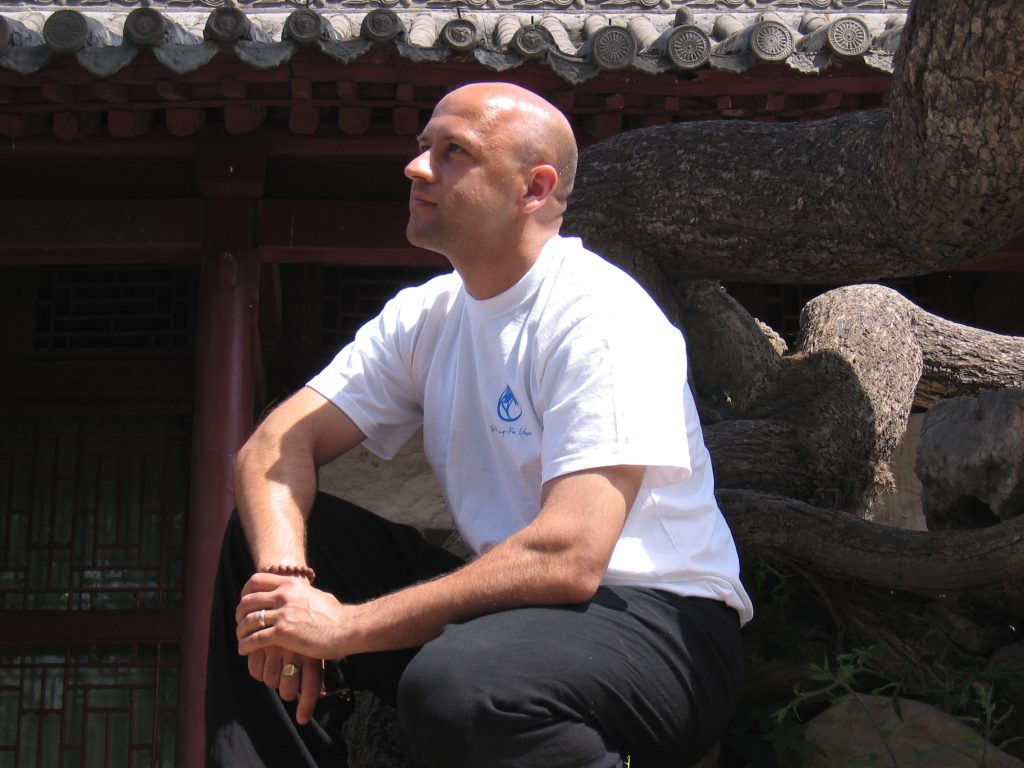 Neil has been training in martial arts for over 40 years. His passion and commitment to training lead to the foundation of the UK Kung Fu School. Neil started training in Judo when he was eleven and began teaching when he was eighteen.
Neil started training in Kung fu when he was 14 and this remains a passion today.
He has gained extensive knowledge by travelling through out the world practicing and researching martial arts and self defence concepts and applications. His travels have taken him to China, Taiwan, India, Hong Kong, Thailand, Europe and America. Neil has both worked and trained in India and America. In 2004, Neil took 11 of his students to China to experience training at the Shaolin Temples. Since then, he has taken numerous students to the Temples with groups going every couple of years.
In parallel to this, Neil also studies and teaches internal martial arts specifically directed to health, vitality and fitness. This also includes the study of Chinese medicine, acupuncture and Shiatsu massage, a form of oriental healing and well being. He has been involved in the study and practice of shiatsu since 1995 Neil is also qualified to use acupuncture techniques which he employs during the Shiatsu practice.
He believes there is a natural progression with martial arts which leads to a greater understanding of the human body. He therefore combines the understanding of Shiatsu, acupuncture and Kung fu which blends to a sensitive mixture of effective martial and healing techniques.
Neil continues his training today will Chris Crudelli, one of the leading martial arts authorities in the world today.
"One of the top ten (traditional) martial artists alive today."-The Telegraph
Neil also trains and studies Escrima, the national Martial Art of the Philippines specialising in stick and knife defence.
Neil is the Lead Safeguarding Officer his school and the UK Kung Fu School has been awarded the Safe Guarding Mark by the Sports Council England.
Neil is also a full time professionally qualified Social Worker since 1996 and has been working in safe guarding and child protection roles throughout.
Today, he manages Social Workers across London and the South East. He is a Regional Director of one of the largest providers of child care services in the private sector specialising in safeguarding children who are looked after in foster care.
Additionally,
• Enhanced DBS check.
• Level two and three BCCMA approved Coach Development Training Award.
• Sports England Safeguarding Mark
• Level 5 safeguarding Award.
• Level Three BCCMA approved Nutrition Award.
• Sports Coach First Aid certificate.
• Classes fully risk assessed.
• Code of ethics and equal opportunities policy available on request.
• 40 years Martial arts learning and development.
• 32 years experience of coaching and running a club.
• 25 years qualified as a social worker with specialist knowledge in child development and psychology.