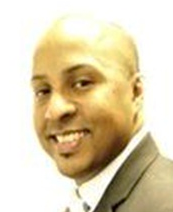 Secondary Titles:
Shuai Jiao (Chinese Wrestling)
Master Robert Simpson (Yuan Xiang) is Director for Child Protection and Safeguarding at the British Council for Chinese Martial Arts (BCCMA). Master Simpson has been training in martial arts for nearly 40 years, he is Referee General of the World Kuo Shu Federation (TWKSF), Secretary General of the European Shuai Jiao Union (ESJU), UK representative on the Board of the International Development Forum (IDF) of the Wrestling Association of the People's Republic of China. UK representative on the TWKSF Executive Board, UK representative on the International Chinese Kuoshu Federation (ICKF), Executive Board of the is Director of the Institute for Chinese Martial Arts (ICMA) based in the United Kingdom. Master Simpson is a disciple of Grandmaster Huang Chien-Liang with the given disciple name Yuan Xiang. Master Simpson is an exponent Tien Shan Pai – 65th Generation (Northern Traditional Wushu) under Grandmaster Huang Chien-Liang (lineage: Grandmaster Wang Chueh-Jen); Shaolin Fut Gar – 52nd Generation (Southern Traditional Wushu) under Grandmaster Siew Yangpor (lineage: Abbot Sek Kau-Seng); Chen Pan Ling Taiji Quan, Bagua Zhang and Xing Yi Quan (Chen Pan Ling Traditional Internal) under Grandmaster Huang (lineage: Chen Jin-Bao); and Bao Ding Shuai Jiao (Traditional Chinese Wrestling) under Grandmaster Chang Dawei and Master Antonio Langiano (lineage: Chang Tung-Sheng). Master Simpson is an International World Class Referee under the TWKSF, ICKF and WAPRC, recognised by the People's Republic of China and Chinese Taipei (Taiwan). Master Simpson is also an International Judge in Lei Tai (Chinese Full Contact), Tui Shou (Push Hands), Qing Da (Light Contact), External and Internal forms. Master Simpson is an exponent of 18 classical Chinese weapons and expert in jian (straight sword), qiang (spear), dao (Broadsword), gun (staff/pole) and shan (fan)
Master Simpson currently resident of Luton and has lived in Luton most of his life. He works with community groups to use sport (martial arts) as a catalyst for young people to re-engage with learning and their community. Master Simpson is a Special Advisor to the University of Bedfordshire Chinese Martial Arts Society and was invited to be guest of honour at the University of Bedfordshire graduation for the Faculty of Social Sciences in 2012.
Master Simpson is a career Civil Servant since with a career spanning Departments, Executive Agencies and Non-Departmental Public Bodies. Although a science Masters graduate, Rob went on to take an MBA. Master Simpson's specialisms include Programme Project Management, Risk Management, Financial Management and Continuous Improvement. Master Simpson is currently Programme Delivery Lead for Capital Efficiency and Capability – and had delivered multi-billion pound programmes – at the Education and Skills Funding Agency (ESFA is an Executive Agency of the Department for Education).
Master Simpson would say that the most rewarding part of his career, to date, was at the Department for Education where he was Head of Business and Finance for the Safeguarding Group. It was in this post where policy development in child protection and safeguarding had a significant impact in the lives of children and young people. Rob works with the voluntary and community sector to continue his work in child protection and safeguarding with the NSPCC.