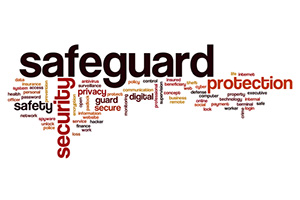 Safeguarding Online Course
Date: Online (Anytime)
Price: £12.00
To complete the Safeguarding Online Course, there are three modules.
All three modules must be completed to get the accreditation.
Module 1: Safer Recruitment
Safer recruitment practices are vital for all settings where children and young adults are present. A strict safer recruitment process is an essential component of safeguarding children. It is essential that you understand how to ensure these people are safe to work with children, and this begins with a thorough safer recruitment process. Safer Recruitment helps to ensure that the people you hire to work in your martial arts setting are suitable for the role and match up with your expectations, attitudes and values.
Module 2: Safer Participation
All martial arts organisations should have safeguarding policies and procedures in place to ensure that every participant, regardless of their age, gender, disability, religion or ethnicity, can be protected from harm. Child protection and safeguarding is everyone's responsibility and an essential component within martial arts practice. Safer Participation aims to help you to ensure that children and adults who may be vulnerable are adequately safeguarded in your martial arts setting. Adults who may be vulnerable exist in all areas of society and it's important that martial artists, as professionals, understand how to ensure their welfare which includes the provision of first aid, as required, and safeguard them from potential harm.
Module 3: Safer First Aid
The need for first aider's depends largely on an organisation's assessment of risk and the range of activities and operations carried out at the organisation. There are inherent risks in martial arts practice and first aid is an essential requirement. Safer First Aid aims to provide you with an essential understanding of safeguarding when providing emergency first aid in the martial arts context. It is not designed to replace a first aid practical course but to supplement knowledge specifically relating to injuries that may be sustained in the martial arts setting.