Over recent years, the cost of using PayPal has increased.
In order for the BCCMA to maintain efficient use of membership funds, we have reviewed our current website payment gateway provider, PayPal.
On Review we have made the decision to move from PayPal to Stripe.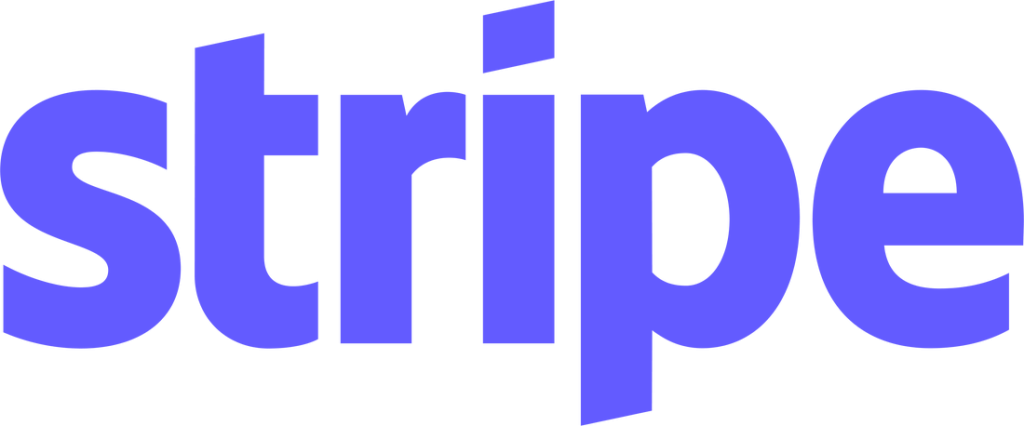 https://stripe.com/gb
Stripe is well known in the industry as a Trusted Payment Gateway Provider.
You do not need a Stripe account and a Stripe account will not help.
For Members and non-Members:
We will be using both Stripe and PayPal simultaneously until the 1st November.
Please continue to use the system as normal, you will just have the option of payment which Gateway on our checkout page until the 1st November and after just Stripe.
In Brief for Associations:
We will be using both Stripe and PayPal simultaneously until the 1st November.
Please choose to use stripe when you next go to our checkout page and have your card details to hand, this will save you reaching our checkout page after 1st November and requiring entering card details to make payment (if you choose to store the card details).
How to choose the Payment gateway until the 1st November: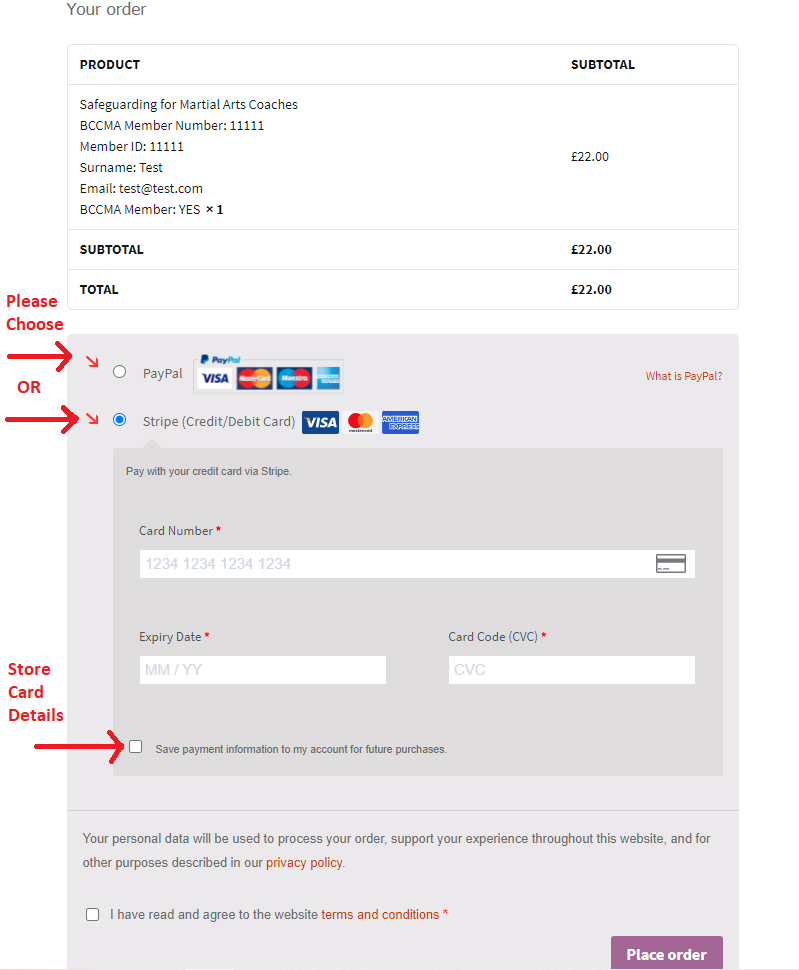 More details for Associations
This switch will also simplify the payment process once you're using stripe but there will be a changeover schedule to make this easier for associations.
Currently logged in associations are used to going from our checkout to PayPal, Logging into PayPal to choose which stored card within PayPal to use.
The new system will allow entry of card details from our checkout page, but these details are submitted directly to Stripe without touching our servers.
If you chose not to store card details, it will continue to ask you each time you go to the checkout.
If you previously chose to store your card details with stripe, when you return to the checkout, we query stripe to check if you have any previously stored cards through us.
You only receive the last four digits so you can determine which card to use if you have multiple stored, based on your selection you inform Stripe from out checkout which card to charge.
If this sounds complicated, do not worry, it's simpler than the explanation, the best thing to do is try.
We are just trying to inform you it will be easier for you after the 1st November if you use stripe during the changeover period and choose to store your card details.
We only suggest to store card details (just like PayPal) to simplify the process for you.
You may ask, why don't I need to sign into Stripe or why don't I have a Stripe account like PayPal?
Well the answer is because the card details stored by Stripe are for our use only.
With PayPal you can use those stored card details to pay for many products and services from different platforms and services, but with stripe they can only be used by us, and if you use another service that also uses stripe, then you will have to add them for each service.
If you have any questions or issues, please use the contact form on our contact page and choose "Payments" as the subject so it goes straight to our treasurer.