Coach Compliance Standards 2020
Skip to the standards
Over recent years, there have been many changes brought in by Sport UK, to the requirements, recommendations, and expectations of governing bodies of sport. Greater emphasis has been placed on coaching standards and protecting those participants who take part in our sport. New legal requirements have driven governing bodies to ensure compliance standards are rolled out and adhered too, Recommendations and minimum standards have been established with governing bodies urged to demonstrate compliance with 'best practice' in their respective sports.
In 2015 NSPCC's asked UK Coaching to establish and set a minimum standard for martial arts coaches in the UK.
1. Age restriction coaches must be 18 years or older, assistant coaches must be 16 years or older.
2. Coaches must be members of their sport's governing body
3. Appropriate qualifications, Lead coach should hold NGB level 2 qualification or higher Assistant coach NGB level 1 qualification.
4. Appropriate Insurance: where appropriate Employers liability cover, Public liability indemnity and Professional indemnity.
5. Safeguarding children and vulnerable groups: Enhanced DBS check mandatory.
6. Policies: Code of practice, child protection, health and safety and equality. These policies are covered on the level 2 course.
7. First Aid qualification: available through the BCCMA web site.
8. Safeguarding training has been completed: Minimum standard set by the BCCMA is to complete an online training course.
To bringing the BCCMA more in-line with other leading governing bodies, who have already implemented visibility of coaching compliance for their sports. The BCCMA will introduce degrees of compliance standards; Gold, Silver and Bronze, these will be made visible on the system in accordance with the new guidelines bellow. The driver for this is to be able to present information to the public so they can be assured that registered members are able to deliver professionalism and best in class duty of care.
The Gold, Silver and Bronze scheme will indicate the level of coaching compliance of each of the registered coaches in the Council. This is not an indication of a coach's ability to teach nor is it a reflection of their personal competence or skill but is an indication and demonstration of their professionalism in compliance to best coaching practice and their compliance to the legal requirements of coaching.
It is intended to populate fields in the data base automatically where possible by cross linking, the coaching partition, and the safeguarding partition to the compliance section. Records of courses will be transferred across automatically where and when courses have been completed. Notification of expiry of compliance, DBS certification, first aid certification and Coaching awards will be generated automatically to enable coaches to renew qualification, as necessary. Where no records exist members will be invited to provide, to the Coaching Officer, details of their professional qualifications so they can be entered into their record manually.
Similarly, with DBS and safeguarding, for those people completing their DBS and safeguarding checks through the BCCMA will have their records automatically updated. Again, where no record exists members will be invited to send their proof of compliance to dbs@bccma.com for DBS and coaching@bccma.com for safeguarding so that details can be added onto your records.
I would also like to take this opportunity to remind our members of the new functionality already built into the BCCMA web system for individual member associations to record and advertise their clubs for free on the web site. The web site has the ability of displaying your club locations on Google maps and additionally gives you the opportunity to populate and personalize the information you enter for each class, i.e. start times, styles taught etc. It will, in time, also display the coaching standard of the instructor. Gold, Silver or Bronze.
With your help the system can become a very useful tool for members of the public wishing to find martial arts classes near them. It is also a very useful platform for you to advertise and promote your system and classes at no cost to you. The system will only be as good as the information it holds.
How does it all work
The Coaching Standards was introduced and went live in July 2020. The BCCMA understands that these standards cannot be achieved overnight, so from day 1, we made each registered instructor a BCCMA Standard Coach. Also, anyone who upgrades to an Instructor Membership will also become a BCCMA Standard Coach.
We are giving all Coaches until August 2021 to gain the minimum standard of BCCMA Bronze Coach. After this date no one will be able to renew their Instructor Membership without this standard. Likewise, no one can upgrade to Instructor Membership until they have the Bronze requirements in place.
.
BCCMA Bronze Coach: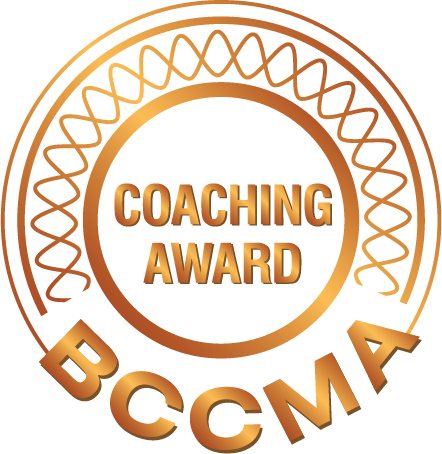 • Has completed and holds a current NGB L2 Award (valid 3 years) (or recognised equivalent professional qualification)
• Holds a current BCCMA Sports Coach First Aid Course or Equivalent (less than 3 years old)
# • Holds an appropriate level of  DBS Check through the BCCMA online portal preferred. The government provides a DBS Update Service, which is available for enhanced DBS checks only and it is recommended to members as an easy and economical way of keeping your check valid. Alternatively you may supply an official DBS Certificate or certificate number if subscribed to an update service. Certificates are only valid for 3 years.
• Has completed Safeguarding Training (Online training course) through the BCCMA's Online portal managed as a Minimum Operating Standard or certified safeguarding Training through an approved provider. (valid 3 years)
• Has any insurance cover required over and above that provided by BCCMA instructor Membership.
# If teaching anybody under 18 years or if teaching a class which has been specifically organised for a group of vulnerable adults then an ENHANCED DBS check is required. If you do not teach under 18's or have not organised a special class for a group of vulnerable adults, you are only eligible for a BASIC DBS check.
.
BCCMA Silver Coach: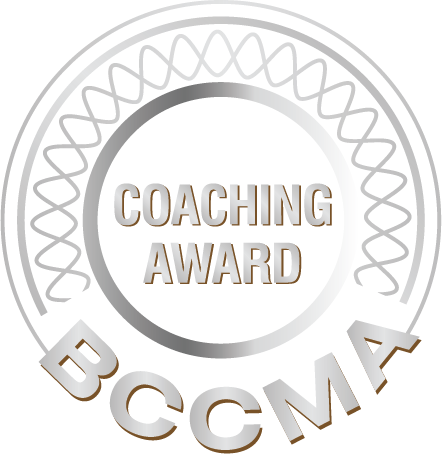 • Has all components of the Bronze level.
• Has completed and achieved coach development training at NGB L3. Holds Individual Modules in one of the following. Nutrition, Fitness, Sports Psychology, or Biomechanics
(or recognised equivalents) (valid 3 years)
.
.
BCCMA Gold Coach: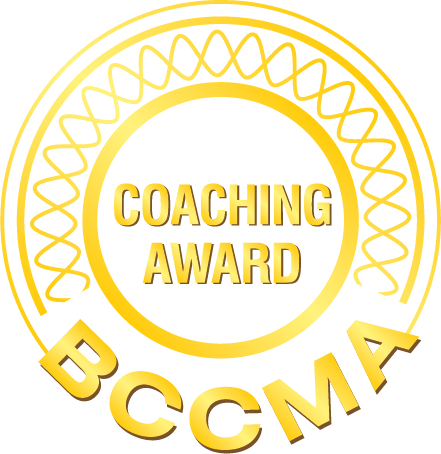 • Has all components of the Bronze and silver levels.
• Has completed and holds all NGB L3 coaching award Modules (or recognised equivalent professional qualification) (each module valid 3 years)
• Has completed NGB Level 3 Course work (valid forever).
The BCCMA offer all the above and are available on our website now. Check the Courses, Safeguarding and DBS tabs at the top of this page. All stages will be updated on our system and you can check your progress from Standard Coach through to Gold.
Automatic reminders will be sent out as each of the requirements becomes up for renewal.
If you have any questions, please contact us via our contact from on the contact us page.