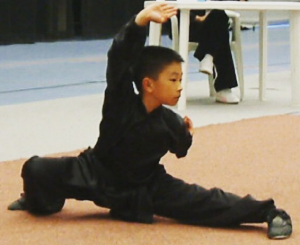 Modern Taolu Routines Judging Course (Online)
Date: 16/10/2022 Price: £0.00
Non Member Price: £60.00
This course is open to BCCMA members 18 years or above who have considerable knowledge and experience of Taolu. The course  is FREE to BCCMA members on production of a valid and up to date BCCMA licence. Please book your place on the system log in details will be sent 5 days prior to the start date.
The course will start at  10 am  and finish around  4pm
In stock
This course is specifically for those wishing to learn the Modern Taolu Rules. We kindly ask that anyone taking the course are also available to judge and implement what they have learnt at the British National Championships the following weekend in Derby.
Athletes and coaches that are also looking to improve their knowledge of the rules are also welcome to attend.
Start time 10am finish around 4pm.
Schedule: 10 am - 1 pm (with breaks) - Examining and studying 2019 Draft IWUF Taolu rules - Group A and B scoring only 1 pm - 2 pm Lunch break 2 pm - 4 pm Practice sessions
Pen and Paper for personal notes,
Online via Microsoft Teams Presenter mike.donoghue@bccma.com