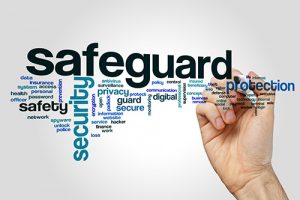 Safeguarding Interactive Webinar 23/01/2021
Date: 23/01/2021 Price: £22.00
Only 5 left in stock
Safeguarding is everyone's responsibility and it is now more important than ever that those entering or returning to martial arts as well as those already Head of Association, Coaching or Safeguarding Officer roles has a good understanding of the policy, processes and procedures. As a professional or volunteer working in the martial arts regulated or unregulated sectors, the webinar provides an opportunity to enhance your understanding of child protection and safeguarding to an advanced standard.
In response to the Coronavirus Covid-19 pandemic, the British Council for Chinese Martial Arts working with representatives from the Martial Arts Safeguarding Group (MASG) and Safeguarding Children in Martial Arts (SCiMA) have developed a safeguarding webinar to replace the required face to face learning. The aim of the webinar is to provide interactive support to you and your association to keep children and vulnerable adults safe in martial arts settings both online and offline.
The webinars will explore specific aspects of the safeguarding process. These webinars are delivered every four months (dates to follow). You can attend the webinar as a one-off session, every three years to refresh your safeguarding knowledge, as a minimum operating standard.
Maximising the benefits of remote learning, each webinar will provide:
• a presentation from a safeguarding policy expert
• a forum for sharing ideas
• Q&A opportunities to discuss the safeguarding challenges that you are facing.
The course will start @ 10.00 and aim to finish @ 12.00. Login details will be emailed out a few days before hand.