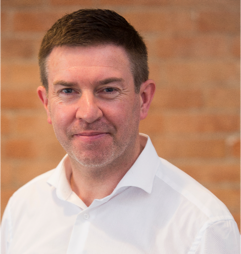 Mike Donoghue – Modern Taolu and is an Executive Member of the BCCMA Committee.
Mike began his career in Chinese Martial Arts at the age of 14 in 1986 under Zeron Gibson. He initially trained in traditional taolu and qingda but switched modern taolu after Zeron Gibson travelled to China in 1987 to learn from Professor Wang Peikun at the Shanghai Physical Sports Institute.
In the 1990's, Mike continued studying modern taolu under Chinese coaches Dan Li Jun and Zhang Zheng before training with then national team coach, Kim Han under whom he represented Great Britain for taolu on the national wushu team between 1994 to 1996.
In 1993, Mike founded the Derby Wushu Club, a local recreational sports club focussing on increasing participation and the promotion of wushu in his hometown of Derby in the East Midlands. Since becoming a coach, Mike has produced athletes that have gone on to compete at both European (EWUF) and World (lWUF) championships and have amassed a total of 36 international medals across both modern and traditional taolu. Most notably, Mike has produced Great Britain's first and currently only IWUF taolu world champion – Sam Mak, gold medallist, double silver medallist and all round under 15 champion at the 1st World Junior Wushu Championships in Malaysia 2006.
Mike currently coaches the national wushu taolu team and is a frequent attendee at EWUF/IWUF championships. He is a qualified IWUF coach (2006) and EWUF judge (2005).
Professionally, Mike is CIO / IT Director to many private companies in the bioscience, manufacturing, financial services, hospitality and data processing sectors. He is co-founder and Managing Director of leading IT consulting firm, Economit.